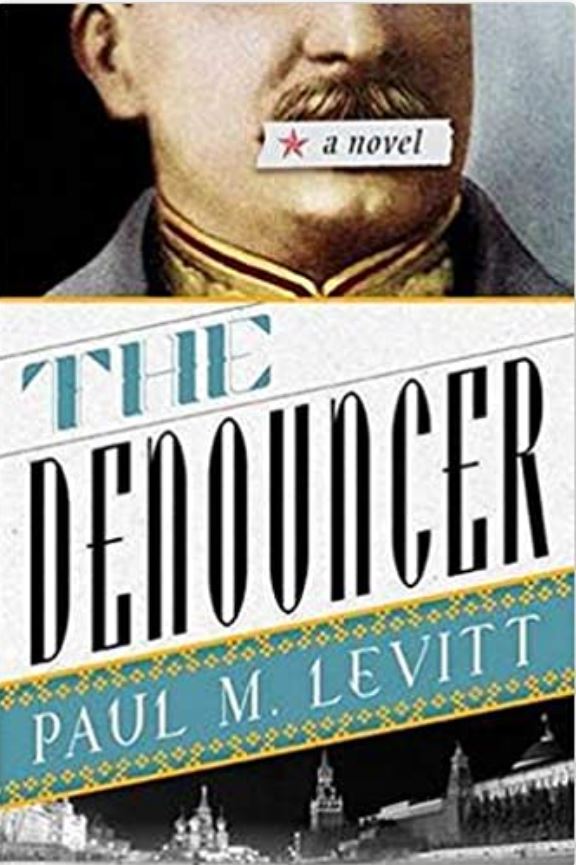 Denunciation became so commonplace under Stalin that people regarded it as their patriotic duty to spy on others and even expose members of their own family. The original Bolsheviks, for reasons of ideological purity, put great store in transparency. But under Stalin, transparency evolved into a state of constant surveillance.
In the late 1930s, a young man named Sasha Parsky kills two soldiers who come to arrest his parents as kulaks. He escapes arrest—though not suspicion. Sasha, now under greater scrutiny, is asked by Boris Filatov, the chief of the local secret police, to take a position as the head of a small boys' school with the condition that Sasha spy on the previous director, who was dismissed for political reasons.
As Sasha's visits to the exiled man turn into discussions on politics and Sasha begins making changes at the school, it is only a matter of time before anonymous letters denouncing him begin to appear on Filatov's desk. But even more ominous is the appearance of two men from the past who have the knowledge to do Sasha great harm. Caught between Filatov and the fear of exposure, Sasha risks everything by testing the fidelity of a loved one.
Reviews
The Denouncer successfully does what historical fiction should do — sweeps the reader into a different time and place, though it may not be a comfortable time or place.

—Washington Independent Review of Books
Paul M. Levitt has produced a genuine work of page-turning tension. His wonderful writing and understanding of the politics of the time undergirds his storytelling with characters revealing inner truths often only glimpsed in non-fiction accounts. The Denouncer does justice to the competing ideas that led Stalin on an obsessed quest to eradicate the ideas of his opponents—real, potential, or imagined. You won't put this book down, and you'll emerge with a greater understanding of what went so wrong in the Soviet Union—and wonder what the pervasive spying on individuals now underway may portend in our own futures.

—Suzi Weissman
An ambitious attempt to peer into the mind of pre–World War II Stalinist culture, The Denouncer dramatically highlights a story of impulse, betrayal, and duplicity. It reveals how societal and personal corruption are inseparable. Though it has a sure touch for the historical context, this book also reflects aspects of American society today, and even more so, Putin's Russia. It will provide both pleasure in the reading and pain in the message.

—Fred Kaplan
Rich and convincing in its historical detail and focused on characters who quickly command our interest and sympathy, The Denouncer attends to the manifold ways in which, in Russia in the late 1930s, heartless politics strained the ties of family, friendship, and patriotism. Levitt's novel memorably depicts a time when seductive ideology demanded an expedient sacrifice of conscience, frequently with terrifying results.

—Philip F. Gura
The Denouncer is an act of brilliant generosity, allowing us access to violent and heartbreaking events with so much subtlety and beauty that the experience is more like hearing great music than getting kicked in the shins. But make no mistake: the power is there, and it gets beneath our skins and into our hearts. This is a crucial book by one of our finest and most capacious writers.

—James Kincaid